Pamali: Indonesian Folklore Horror
Devlog | Website | Press Kit | Kickstarter | Free Demo


Horror is different for everyone. One might think it's a one-time thing, while the other might think that it is filled with monsters. In Pamali, horror is shaped by the taboos and culture that live among the society itself.


Experience four authentic Indonesian folklore horror through Pamali.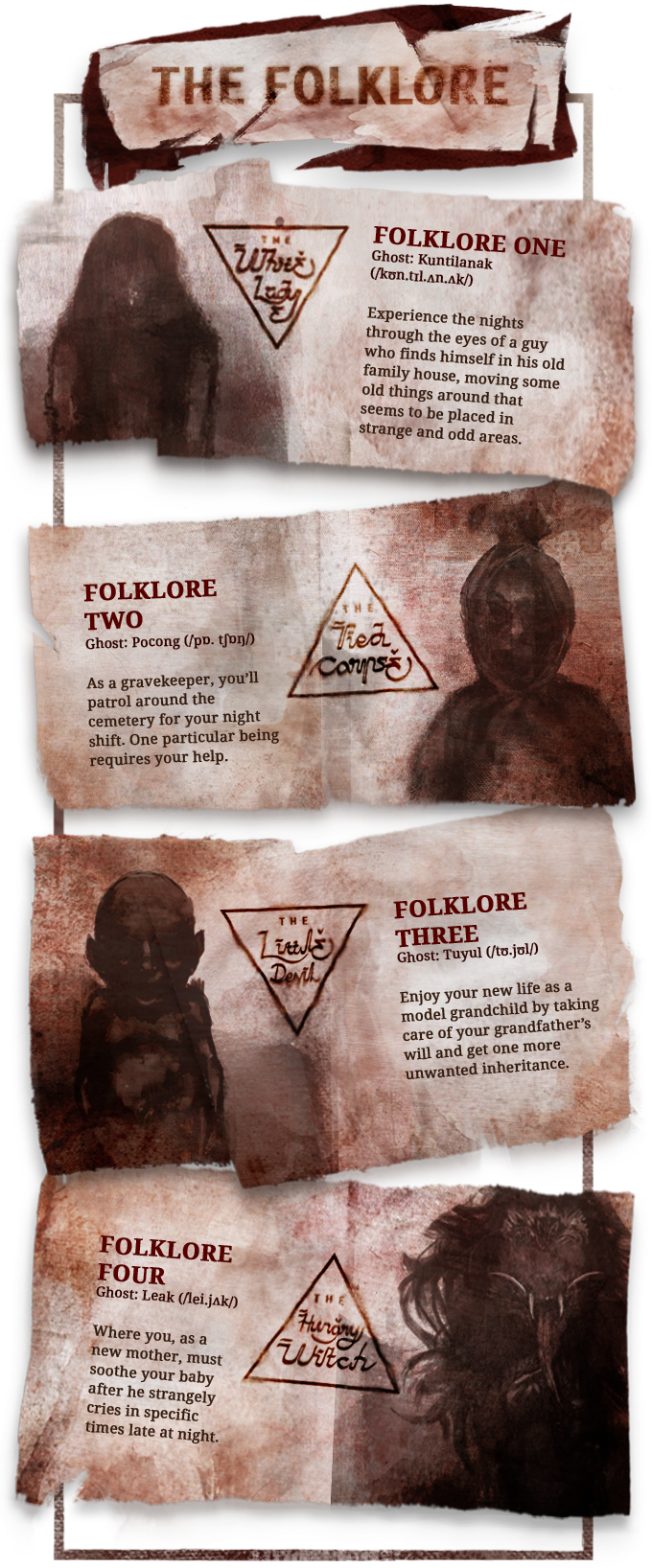 Try our free demo of the first folklore: The White Lady!

Features:
• Explore four authentic Indonesian settings.
• Interact with various mystical and spiritual items.
• Experience first-hand various mystical phenomenon.



Founded by a bunch of then-undergraduate students from Bandung, Indonesia. The project has been rough and tough, mainly because we were university students. However, we dragged ourselves slowly to get sort of everything balanced. Now, here we are.
Andreas Andika - Technical Director
Chandrika N.D. - Art Director
M. Irfan Permadi - Lead Programmer
Mira Wardhaningsih - Cultural Content Director
Aulia Khairunnisa - Creative Content Director
Rolly Anwari - Audio Designer

Comments
Log in with itch.io to leave a comment.
cara membuka folklore 2,3,4 gimana ya?
I'm not alone in this house! I just wanted to clean up my families home so I could find some peace!