Pamali: Indonesian Folklore Horror
Devlog #4 - The Start of the New Folklore: Developing Level for The Tied Corpse
---
Hello there!
I'm Chandrika and my role in the making of this horror game is as an Art Director. Basically I just love art and then design since I was little, so I took Multimedia Design as my major in the past. As I'm actually not a big fan of horror games, cultural and mystical stuff still look really appealing to me. That's why designing the level of the game (which is in accordance with the story or content the writers want to convey) is both fun and challenging for me.




After completing my part for Folklore One: The White Lady, now I started working on designing the level for Folklore Two: The Tied Corpse, where the scene takes place in the cemetery (which is certainly with reference location somewhere in Indonesia :)) especially West Java). The writers gave me photo references, moodboards, and also told me the story in elaborate. With all of that information as my guidance, I made a rough sketch for the level and the main building we want to have in the game, then followed by blocking the level in Unreal Engine.

As for the buildings, we asked for help and consultation to our friend's architects for the design and size of the buildings, because we want it to be to be as authentic as it could be (also as accurate as it can be too :D), then made the 3D mesh for the building. It's not done yet, but useful enough for at least blocking the level, put it into Unreal Engine, and test it by walking around the level so we can imagine the extent of the required level and the desired final result in a clearer and more accurate way.
So, take a look at these snapshots of what I've been working on (with some snippets of the reference).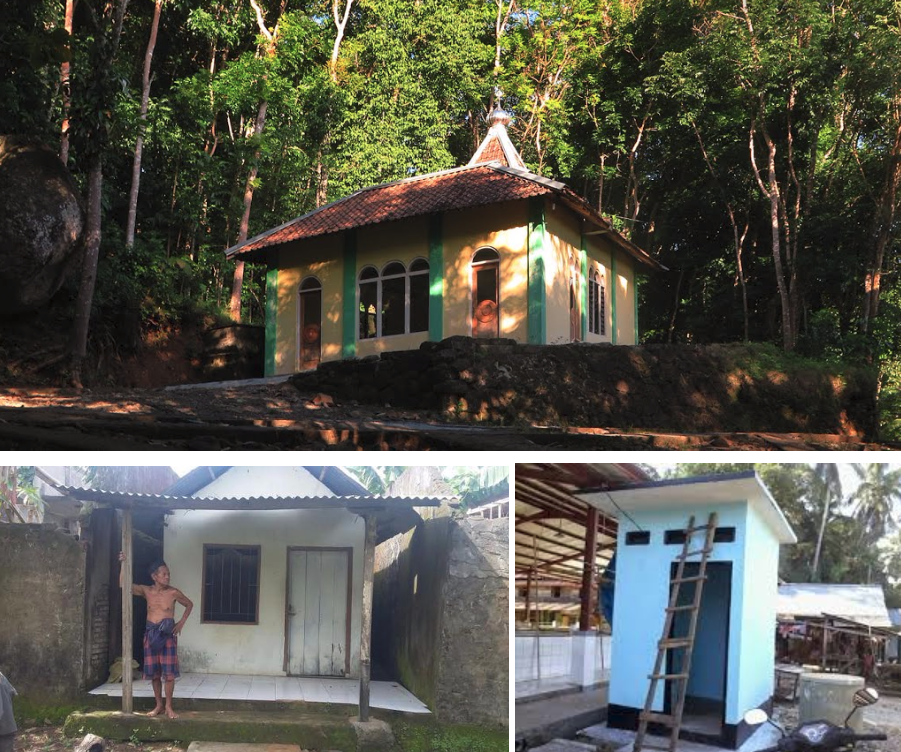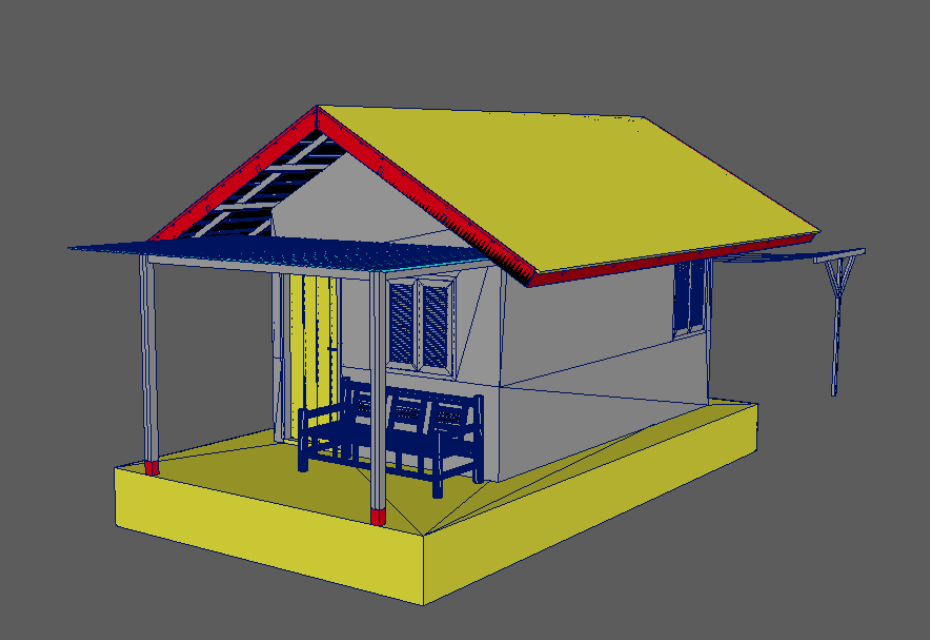 The Cemetery Guard's House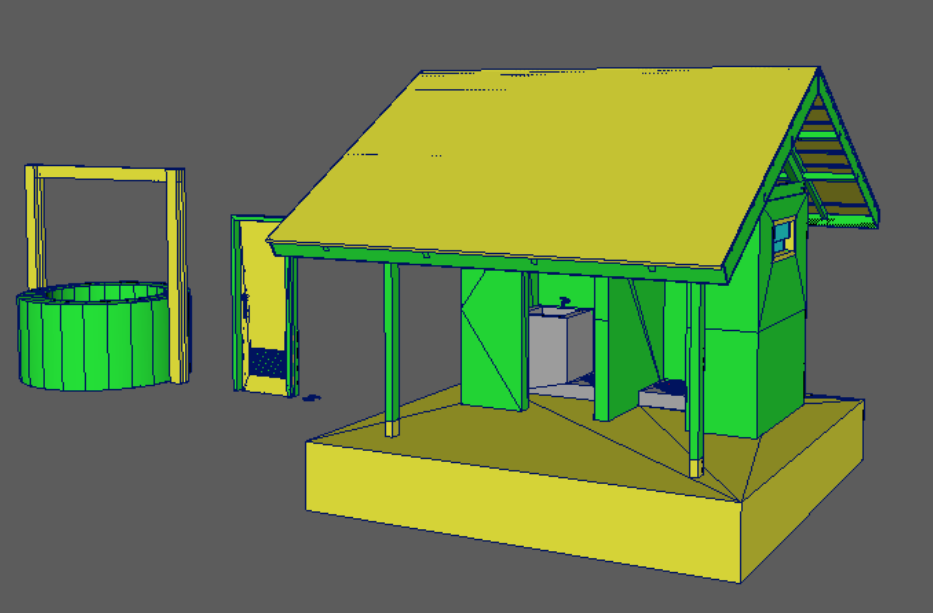 The Public Toilet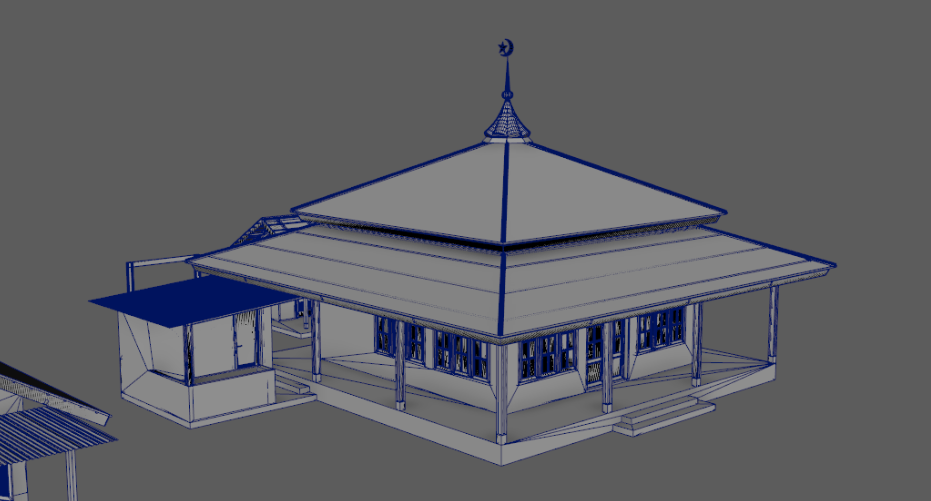 The Mosque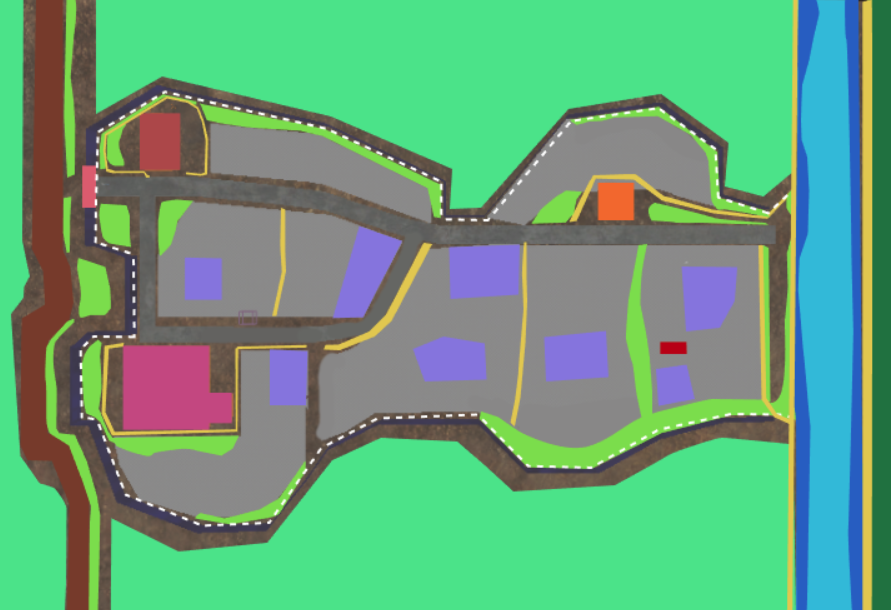 Blocking map in 2D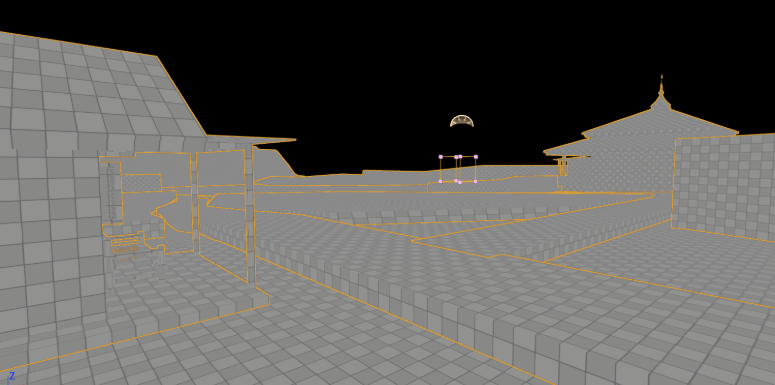 Rough idea of what the second folklore will be like after we put the blocking in Unreal Engine for the first time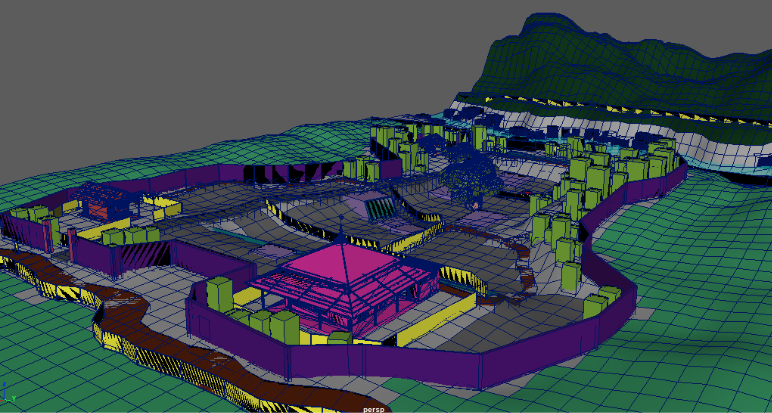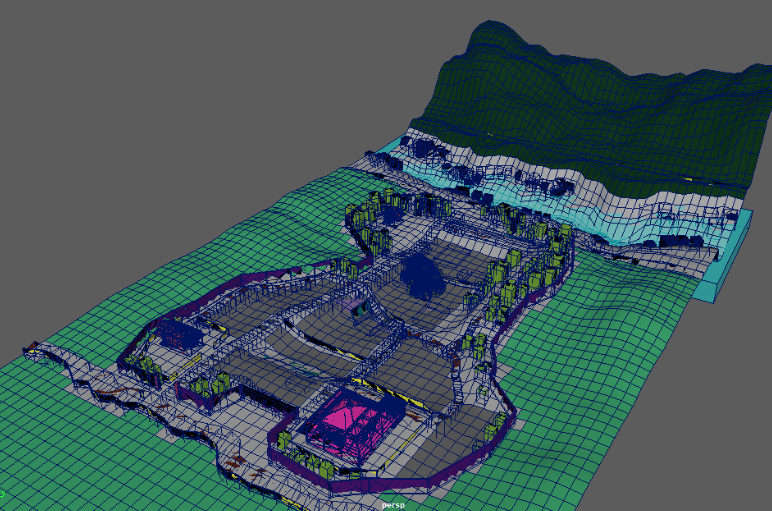 More detailed level blocking (adding grave zones, new paths, new open spaces, river and vegetation blocking)
During the landscape level creation, there were obstacles in determining the type of landscape which would be used for the level, whether it's in the form of 3D mesh or landscape that's available in the Unreal Engine. This problem arose because there's a need for some parts that hollowed in the landscape for the graves (related to the story content and the gameplay itself).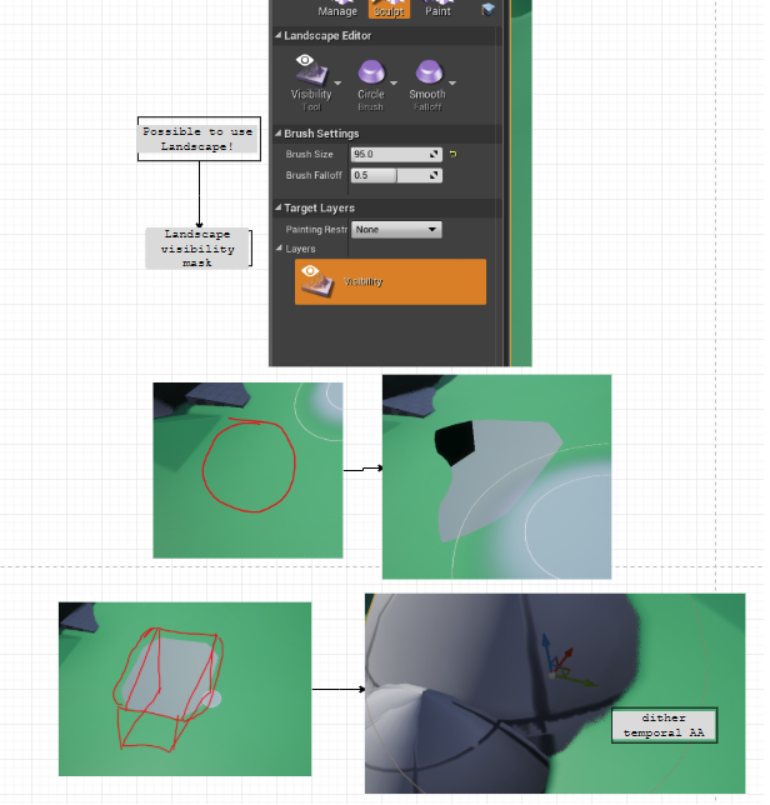 Finally, we found a solution with the combination of 3D mesh and landscape from Unreal, where the main landscape used a landscape tool from Unreal which was perforated using landscape visibility mask, and for the grave part and the surrounding soil (to cover the hollow part) using a 3D mesh, which was made manually and custom as per requirement.
That's it me from me for now! stay tuned for another :D
PS: Make sure to check our or relaunched Kickstarter! We need your support to realize this project :)